Holiday Resort in Etruscan Coast
12 Km far from Baratti Gulf
Are you looking for a Residence by the Sea in Tuscany? Le Corte di Montepitti is the ideal place for a holiday in Tuscany thanks to the range of facilities and services on offer at the Resort and the many activities organised by its Staff!
Nestled amongst the scents and sounds of the Tuscan countryside, a stone's throw from the village of Suvereto and a short distance from the most beautiful beaches along the Tuscan coast, the Resort is the ideal destination for holidays with children, couples or a group of friends.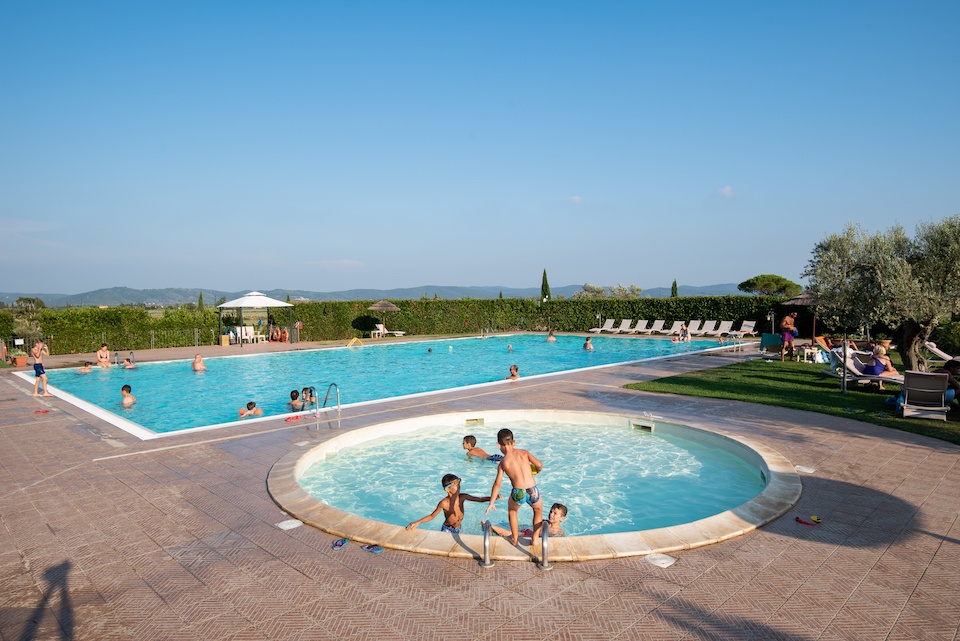 FACILITIES AND SERVICES
Our swimming pool for children and adults
There are two pools surrounded by greenery in the centre of the Resort.
The first for adults is 12 × 25 m and 1.40 m deep, while the smaller round pool for kids is 6 m in diameter.
The pool area includes a spacious place for sunbathing with parasols and sun loungers, perfect for relaxing on hot summer days.
The pool area is also open in the evening during special events.
AT LUNCH
Take advantage of the Pool Bar
Don't feel like going back to your apartment for lunch?
The Pool Bar located in the centre of the Resort next to the pools is the ideal place for a snack or a quick lunch, "sandwiched" between a dip in the pool and a spot of relaxation. Delicious, wholesome and quickly-prepared dishes that you can enjoy with friends or family before dedicating the rest of the day to your favourite activities: relaxation and fun!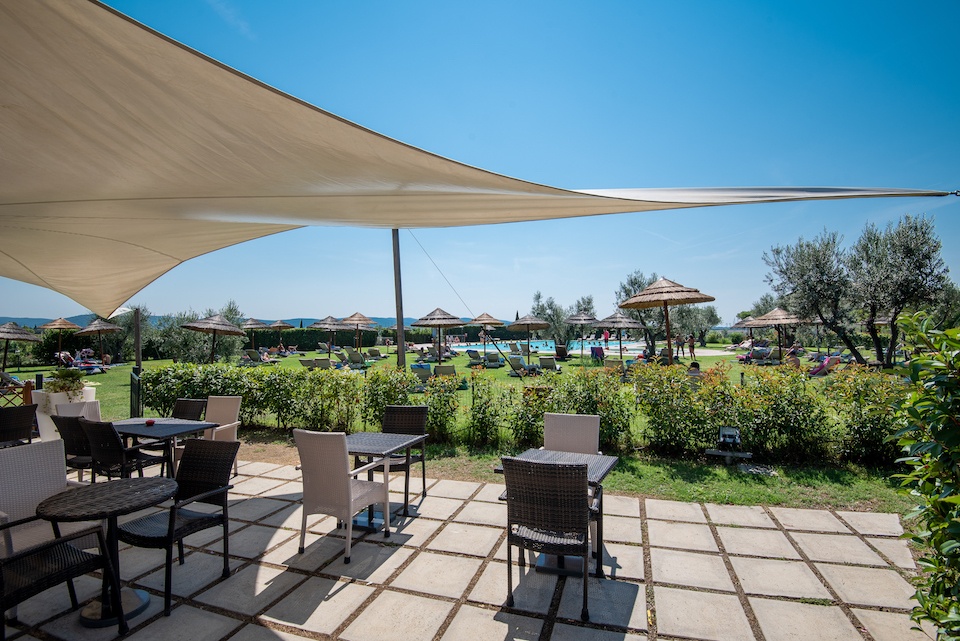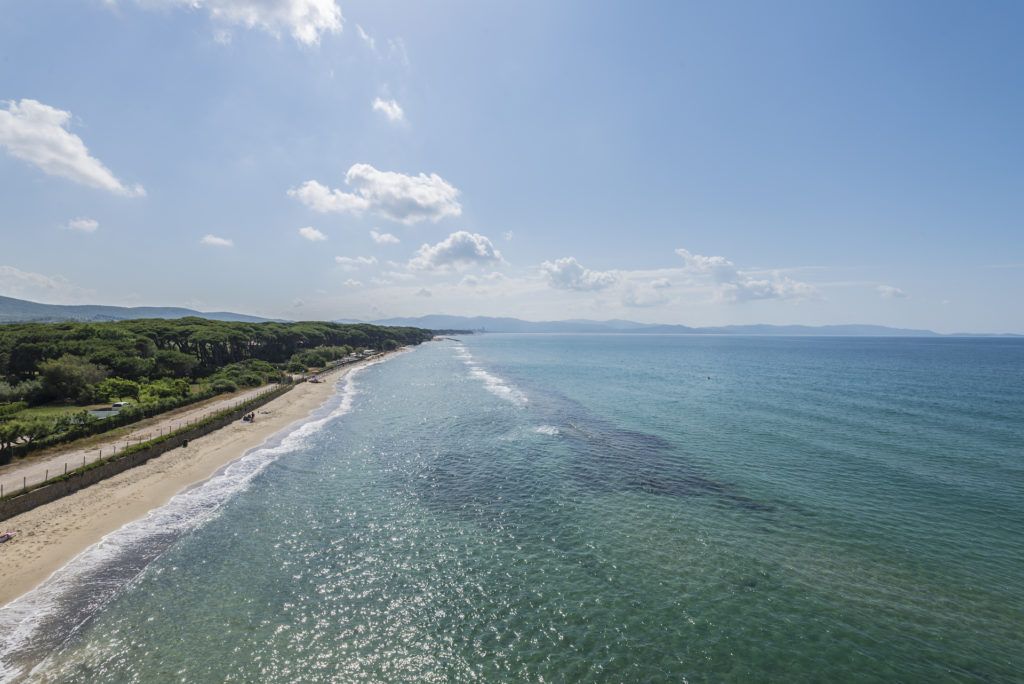 COMFORT AND SAFETY
Take the bus to the sea
Just in front of the Resort there is a bus stop with a regular service during high season that takes you to the nearest beaches- great for those who don't want to use their car while on holiday!
That's not all, we also have:
a five-a-side football pitch*
a volleyball court* (Not available for season 2021)
a table tennis table
mini club and junior club (from 4 years) from 19th June to 4th September
a children's playground
a car park
a communal barbecue
Wi-Fi internet connection in outdoor areas
* balls are available at reception, you just need to leave a security deposit.
The following services are available upon request and at extra cost:
pool bar also open at lunch with fresh, quick and delicious options
tennis court
coin-operated laundry with two washing machines and a dryer
internet point and fax/photocopy service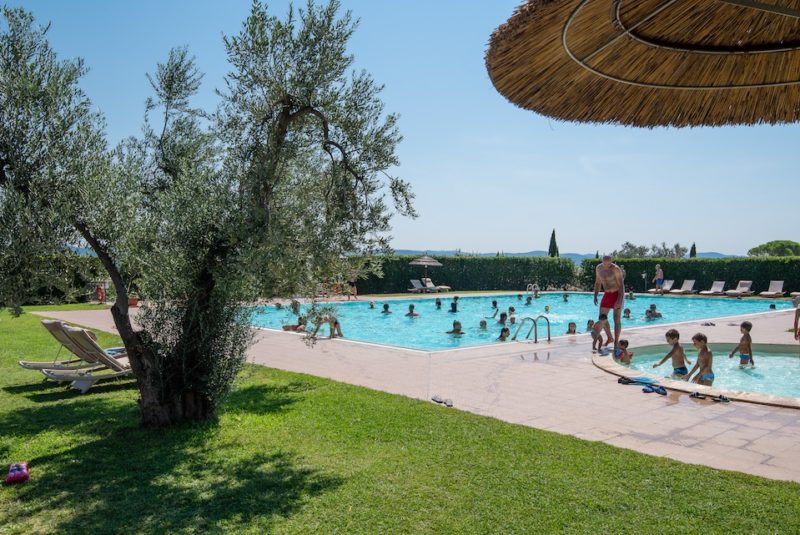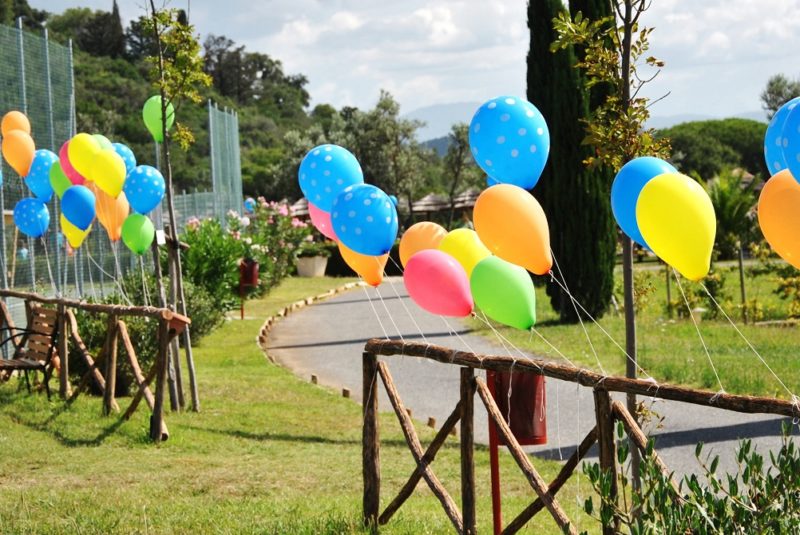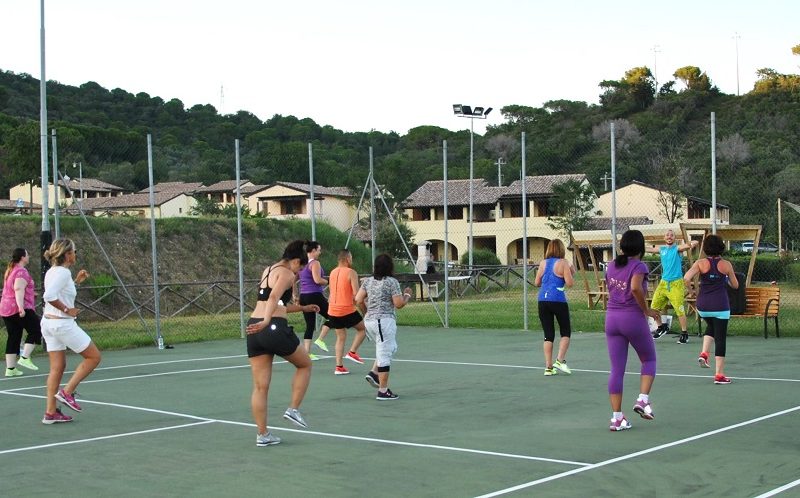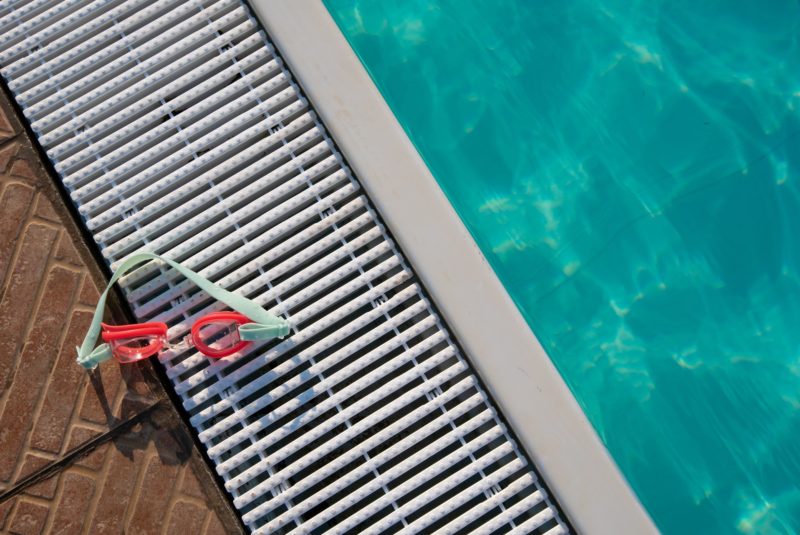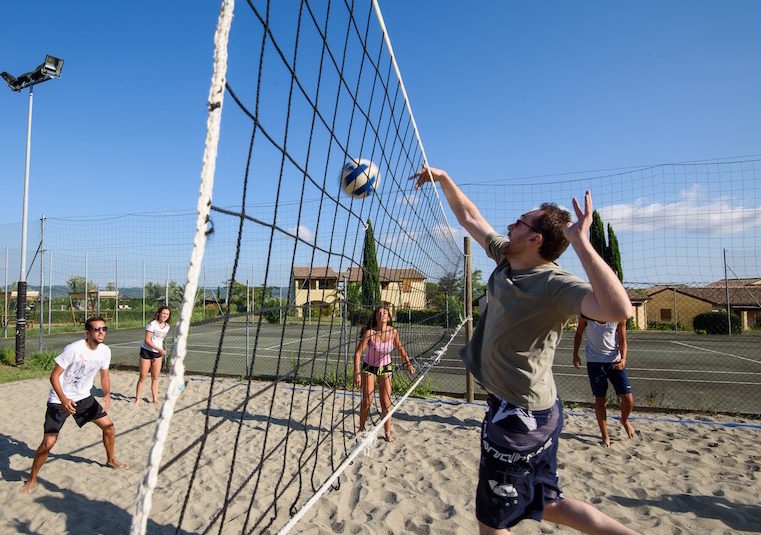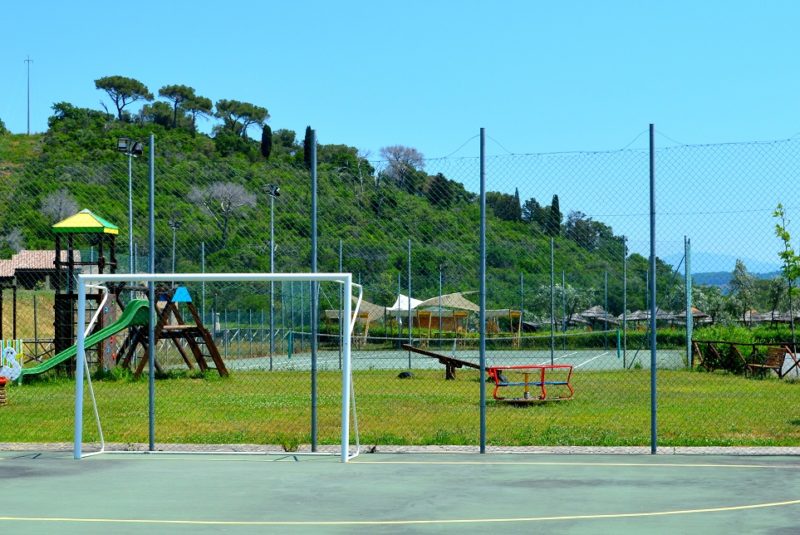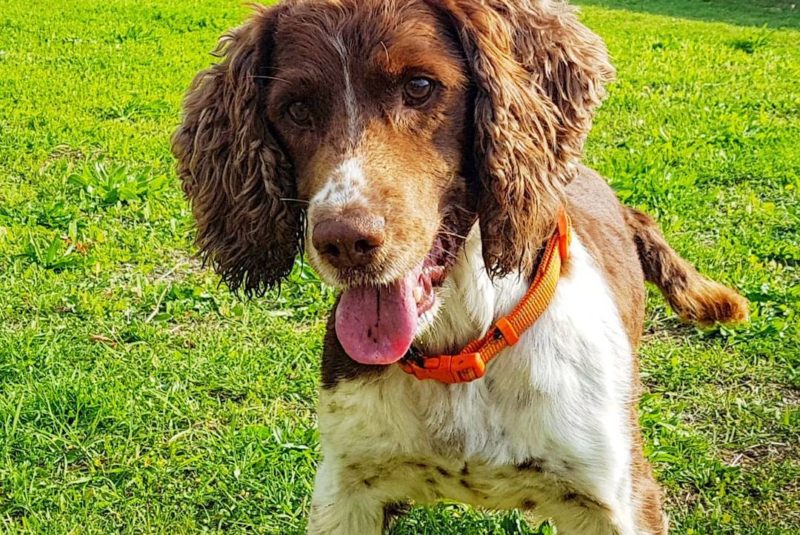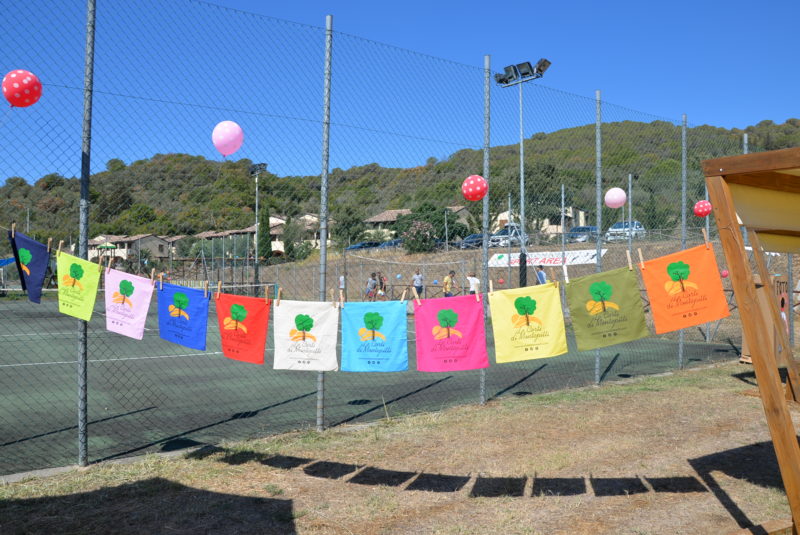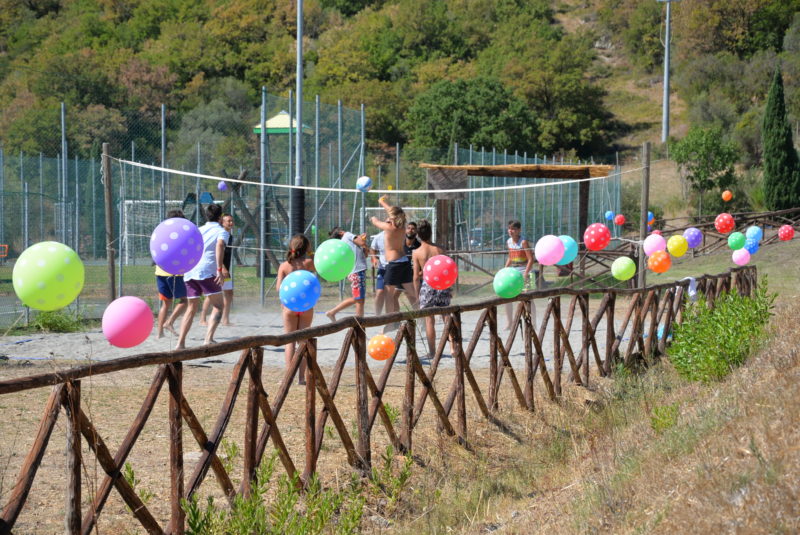 Request a free quote
Best Price Guarantee